We made Embody Move Association's last website 5 years ago, so it was great to be able to remake it with all the skills we have learnt since then. Embody Move Association are "practitioner trainers", that is they teach people who wish to teach the techniques on the courses. They were expanding sizeably at the time of this rework, so we made  website that is much more flexible and allows them to reuse the same content as much as possible.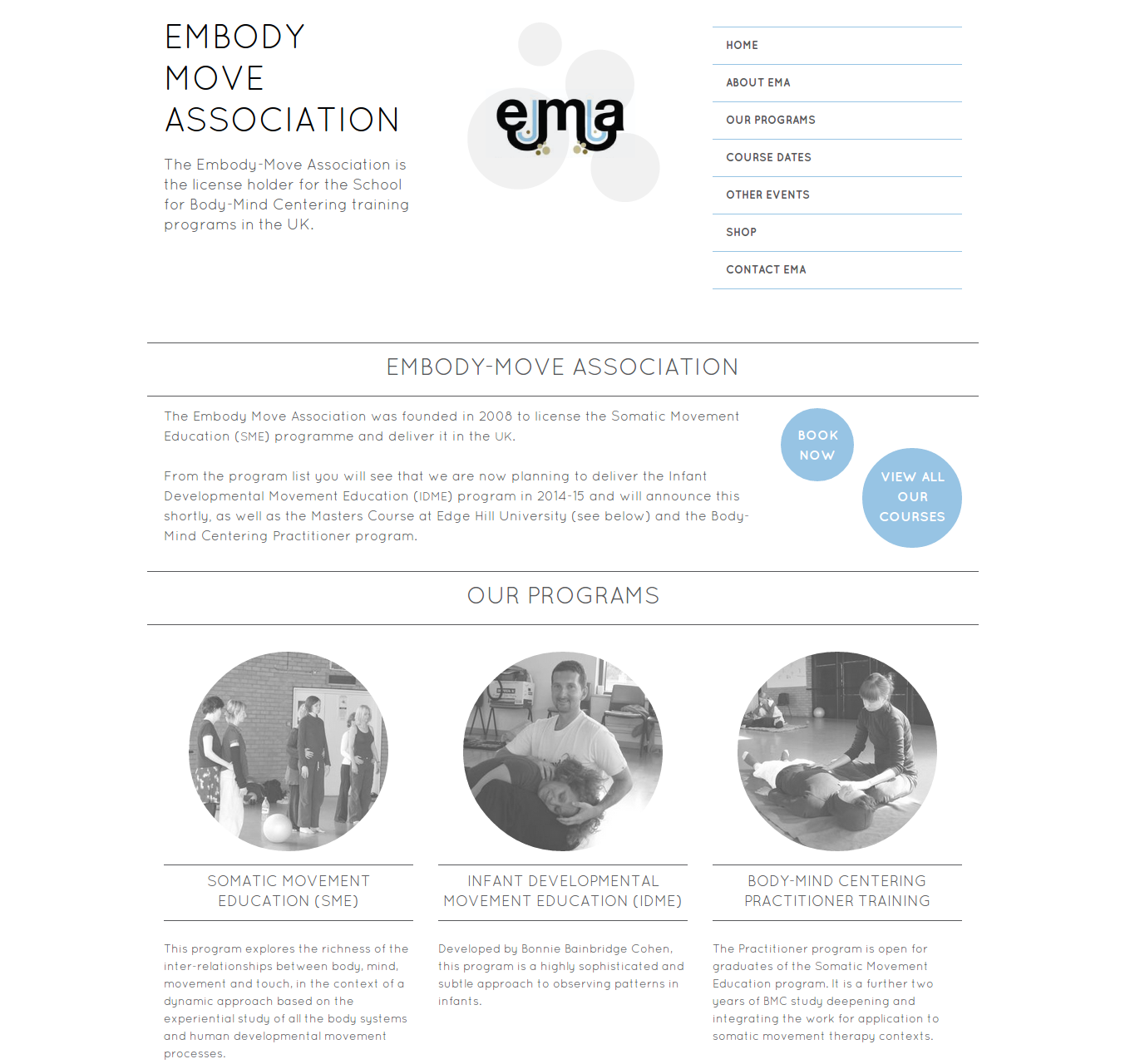 The main challenges with this site were making the relatively complex system of programs and courses seem simple and easily accessible to both customers and the site administrators. This works as a "prospectus" site if going through the "Our Programs" section, but also can be viewed as an A-Z list, date-based list, etc. As different modules feed into some or all programs, we developed a symbol based navigation to make it clear what everything is part of. While simple on the outside, this was a surprising challenge to fully realise in Drupal while keeping everything easy for the client to use.
It is also fully responsive, working from a mobile to desktop, using a fluid grid system in the wonderful Susy. We were very happy with the result, although this is the last client website Kim will be making until their PhD is finished! A nice one to finish on for the time being.
When: Summer 2013
Tech: Drupal 7, Custom subtheme based on Susy, extensive Views and Media module use.
Team: Kim Foale (development), Roshana Rubin-Mayhew (design)
Site: http://embody-move.co.uk